Dear Cyber-Friends,
Today's post is going to be a little different from my usual. To see why, you can watch this video where Kirsti tagged me. Basically, Hamilton is this amazing groundbreaking incredible new thing created by Lin-Manuel Miranda that contains some of the best music ever and happens to get people obsessing about the Founding Fathers of America while it not-so-slowly takes over your every waking thought. Or maybe that's just me (and most of my twitter friends, and, like, half the internet.). ANYWAY, because Hamilton love is spreading so quickly around the world/internet, this book tag was created in which songs from Hamilton are used as book-related questions to be answered by the tagee.
At first this was hard because I was struggling to think of answers for some of these. As I wrote the post, however, it started getting really hard because I kept thinking of more and more and MORE answers to each question, and it was really hard not to just include ALL THE THINGS and have about half a dozen books/series for answer. Which is to say, all answers are subject to further extrapolation and additions, and if you want to talk about EVEN MORE BOOKS I LOVE, just let me know in the comments.
Now, on to the post! …after one last quick disclaimer: Since I am talking about books in this post, THERE WILL BE SPOILERS. I pretty much stay away from anything huge, but if you haven't read Code Name Verity, The Enchanted Forest Chronicles, Good Omens, or The Sandman comics, you might want to do that before you continue. Don't worry, I'll wait for you.
Okay, all done? Ready to continue? Here we go:
Question One:
In the Room Where It Happens:
A book world you would put yourself in.
Really, I would chose any era of this world. The Custard Protocol by Gail Carriger just happens to be the newest installment, but if I were in The Finishing School or The Parasol Protectorate eras, I wouldn't exactly complain about it. These books are the prefect blend of steampunk meets paranormal meets adventure comedy meets self-rescuing women, and they're basically one of my favorite things ever.
Question Two:
The Schuyler Sisters:
Underrated Female Character.
I gave this question a lot of thought. My first answer was one of my favorite female characters from when I was a kid:
Eowyn from The Two Towers and Return of the King by JRR Tolkien is not only underrated by pretty much everyone around her, but she also — in my opinion — has her strength and power pretty undercut by the retelling of the story as done by the movies. But then after thinking about my answers a while longer, I thought of another book from my childhood with TWO female characters so underrated they get turned into ONE CHARACTER in the movie adaptation (plus another female that gets turned into a male for the movie)…
The Hundred and One Dalmatians by Dodie Smith features Pongo and Missis, and after Missis has the original fifteen puppies, the Dearlys adopt a canine wet nurse they name Perdita to help Missis feed all the babies. Perdita has her own entire backstory of forbidden love and lost puppies before she got found and adopted by the Dearlys, too. When the puppies are stolen, Pongo and Missis go to rescue them while Perdita stays behind with the Dearlys to try and comfort them. When they find the puppies, Perdita's are with the others they rescue, and in the end, her forbidden love and father of her puppies gets reunited and adopted too, becoming the 101st Dalmatian.
Also, the tabby cat in the book is female.
Question Three:
My Shot:
A character that goes after what they want and doesn't let anything stop them.
This is another one I gave a lot of thought. I was thinking about answering it with this…
…because Manon Blackbeak from the Throne of Glass series by Sarah J. Maas is kind of ALL THE THINGS (even though I haven't yet read the newest book and that makes me really sad). But, I've recently gotten on a Self-Rescuing Princess kick, and there's a certain Princess of that genre who influenced my childhood a lot and she also totally fits the requirements for an answer to this question.
Princess Cimorene of the Enchanted Forest Chronicles by Patricia C. Wrede bullies her tutors into teaching her useful lessons like swordplay and languages, runs away from home instead of marrying someone she doesn't like, argues with a bunch of dragons until they finally agree to let her live, cleans and cooks and investigates, teaches herself more skills, does spells, makes friends, defeats the princes who try to rescue her, saves the day, and all that's just in the first book. She goes on to rescue her dragon from kidnapping, and then on a quest to save her husband's kingdom while pregnant. Clearly, she's not about to waste her shot.
Question Four:
Stay Alive:
A character you wish was still alive.
There are so many answers I could give to this question, but there's one that popped up first and stuck there, without a second thought.
Code Name Verity by Elizabeth Wein. "Kiss me, Hardy" is a phrase that will make me start sobbing inside, because of this book. This book is also going to be showing up as the answer to two more questions, because it messed me up that bad when I read it. In a good way. In a sobbing heartbroken mess kind of good way.
That's all I'm going to say about it now, because even with the spoiler warning at the beginning, I'm super reluctant to talk about this book in detail. Either you already know so you understand, or you don't and I can't explain it. Sorry. Just read it. You'll see.
Question Five:
Burn:
The most heartbreaking end to a relationship you've ever read.
It should come as no surprise to those who've read Code Name Verity and understand my reaction that I'm choosing it again as my answer here. I don't care if it's cheating. It broke my heart and make me sob for a day, therefore it totally counts.
Also, I'm slightly taking advantage of the fact that relationship =/= traditional sexual. It can also mean friendship, family, asexual, and so on. #PSA
Question Six:
You'll Be Back:
Sassiest villain.
This was one of the hardest questions for me to find an answer. Mostly because I kept wanting to say King George from Hamilton. When I finally managed to make myself think of something else, I decided on this person:
Desire of the Endless, from the Sandman comics by Neil Gaiman. Desire isn't as much of the "ha-ha" kind of sassy, but he/she/it tends to always answer serious questions with a smirk and a dismissive wave, which should count for a lot in such a dark narrative. If you've read the last issues, then you also know that Desire acts as quite the undercover super-villain throughout the story, too.
And yes, I'm totally counting this series as a book. Epic storytelling is epic storytelling, regardless of format. This format happens to be words printed with ink on paper. That means it's a book. (#PSA2)
Question Seven:
The Reynolds Pamphlet:
A book with a twist you didn't see coming.
I'm sorry, were you expecting something else? The moment the second part of this book started, it was unexpected twist after unexpected twist, right down to the sobbing mess I became by the end. It's a brilliant use of one of my favorite tropes: The Unreliable Narrator.
Question Eight:
Non-Stop:
A series you marathoned.
Since "obsessive marathon" is my usual reading style, this was a hard one to answer simply because I have so many from which I could choose. I finally decided on this.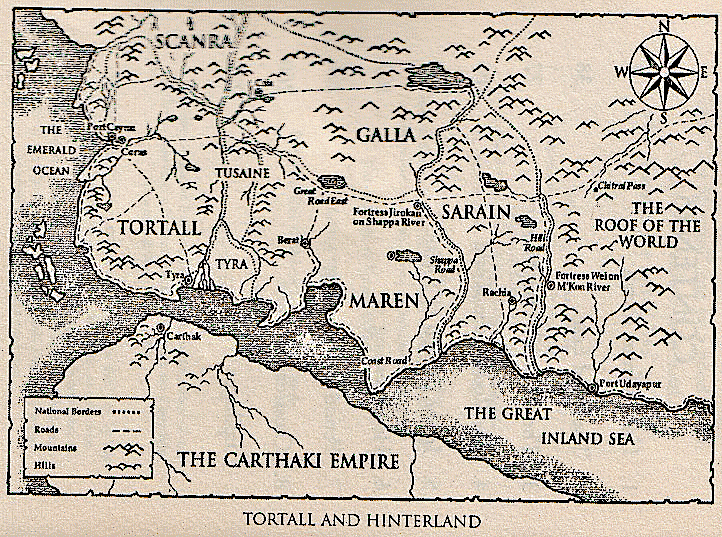 If I have to go with only one of the many non-stop reads Tamora Pierce creates, I pick the Lioness Quartet. Not only did it kick off her writing about girls and women who don't conform to fantasy genre tropes, but it was also originally meant to be one book and got split into four.
The stories set in Tortall and those in Emelan should be read by every kid and adult, and ought to be classics on the same level as Narnia. The world-building and systems of magic are incredible, especially in Emelan, and the characters feel like they're your best friends. The life lesson, ethics, and moral issues in the adventures are all tackled with compassion and care and a kind of idealized realism, with the combined result of it never feeling like you're being preached at, but instead truly feel for the struggles these kids go through as they learn and grow.
Plus, since they're written to be accessible for younger readers, I've sometimes almost made it through an entire quartet in one go. Talk about marathoning!
(Honorable mention in this category goes to The Dark Is Rising Sequence by Susan Cooper. I read those in the exact same MUST DEVOUR ALL THE BOOKS NOW  fashion no matter how many times I've read them.)
Question Nine:
Satisfied:
Favorite book with multiple POVs.
I honestly just realized that there's actually two ways to interpret this question, and I'd gotten stuck on one. So, in a last-minute change of plan, I'm going to answer this question twice, one for each way. I'd been thinking about it a lot, because I'd been thinking of it in a "best use of multi-POVs" kind of way, rather than a "personal favorite that happens to have multi-POVs" kind of way.
My flippant answer to this question, by the way, is to say "mine", because I happen to be writing a series that uses multiple POVs as unreliable narrators, which is kind of amazingly fun and challenging. I was also tempted to say Code Name Verity again, because that's how badly that book mess me up (in a good sobbing mess way).
HOWEVER. Here's my real and final answer(s):
"Best Use" award goes to:
Beauty Queens by Libba Bray. The chapters switch between POVs and each time it adds to the story and makes you question what assumptions came before it from the other characters. There was at least one time where new information made me want to start from the beginning again because of how much I felt like I missed from not knowing something about someone. THAT is a brilliant use of multiple POVs, and something I aspire to in my own fiction writing.
"Personal Favorite" award goes to:
Good Omens by Neil Gaiman and Terry Pratchett. A classic, as far as I'm concerned, and also a rather brilliant use of multiple-POVs as a vehicle in which to build the comedy, what with the whole switched-at-birth plot-line and the mistaken-identities tropes abounding throughout the narrative.
Question Ten:
Who Lives, Who Dies, Who Tells Your Story:
A book/series you feel like will be remembered throughout history.
There's a really obvious answer to this one, which is Harry Potter. And while that is good and true, I like to try and think of less obvious answers, so I decided to go with this series instead:
The books of the Discworld by Terry Pratchett are certainly going to live on in my heart forever, and I think a lot of people are going to be passing that love on to generations to come. That's my hope, anyway.
(GNU Sir Terry Pratchett.)
Bonus Round:
Question One:
Helpless:
A ship you were pulling for from the start.

Zuzana and Mik, from the Daughter of Smoke and Bone series by Laini Taylor. I'm picking them mostly because they compliment each other, and because I'm in love with Zuz. Also, they have such a lovely relationship, from the cute slightly inept fumblings at crushing on each other, to the kick-ass supportive teamwork when they have going on through one crazy adventure after terrifying revelation after another. There's other couples I totally ship in other books and series too, don't get me wrong. But Zuz and Mik are so awesome, both together and apart, and they just work so well as a couple without nearly as many problematic issues as other fictional couples, that I think they deserve to win this one. I was cheering them from the get-go.
(Runner up: Scarlet and Wolf from The Lunar Chronicles by Marissa Meyer. They pretty much define the kind of characters I will over-relate to and get over-invested in their ship. Also Simon and Blue from Simon vs The Homo Sapients Agenda by Becky Albertalli because they are ridiculously adorably. Also a lot of others because I have shipper problems.)
Question Two:

The Ten Duel Commandments:
Favorite Fight Scene.
Every time Granny Weatherwax uses Headology to save the day. (Discworld novels, Terry Pratchett, etc)
After all, you didn't say it had to be a physical fight, now did you…?
Question Three:
Say No To This:
Guilty Pleasure read.
There's not a lot of books I'd classify as Guilty Pleasures, because I don't feel the slightest bit of shame over reading good books regardless of genre, etc. If I do feel embarrassed about having read something, it's usually because it's such awful writing that I'd rather not have anything to do with it, and therefore felt no pleasure in reading it in the first place. That said, there are still books I've read and will occasionally reread for a bit of light fun, that aren't exactly mind-blowing stories or great writing. But they're still engaging writing, so I still enjoy them, and I figure it's close enough to an answer for this question.
Having basically no relation to the TV adaptations, the Sookie Stackhouse series by Charlaine Harris is totally light and silly paranormal reading, and happen to be the first books I thought of as an answer. I read the first one years ago, after someone showed me the pilot episode and I found out it was taken from a novel. It was a complete tonal opposite, and since I like a lot of books that would fall under the horribly sexist and dismissive category of "chick-lit" I figured it'd be fun to read more. Every once in a while when I'm in the right mood and need a distraction while stressed out, I'll pick them up again.
(Random fact: my initial runner-up for this is the X-Wing series by Michael A. Stackpole and Aaron Allston. They're the only Star Wars books I hung on to after my teens. The first time I read them was the week I had chicken-pox, and they kept me from getting scars because I was too busy reading to notice the itching as much.)
Question Four:
What Comes Next:
A series you wish had more books.
I have two answers for this. Can I have two answers for this? I don't care, I'm going to do it anyway. No bending the rules or making up justifications like before. There's just flat out two answers to this question.
First:
Little Brother and Homeland, two novels by Cory Doctorow, are currently a book and a sequel. I'm hoping it'll become a series. They're excellent commentary on modern society and issues, while also being lessons and tutorials on personal security with technology, masquerading as a barely-alternate version of current events at the time they were each written, all geared towards a teenage reader. I've written a review of at least one of them on one of my blogs. If you want to read it and don't want to look for it yourself, just let me know and I'll find it and link you.
Second:
As far as I know, The Gammage Cup and The Whisper of Glocken by Carol Kendall are in the same boat of being a series of two, except this time there's no possibility of more, which makes me sad. This are charming books of a "grounded-fantasy" variety, that my sister read to me when I was little. They have a special place in my heart.
Question Five: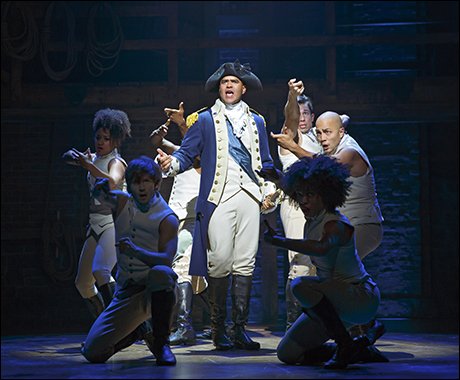 Right Hand Man:
Favorite BrOTP.
I mean, is there really a better BrOTP to read about than that of Colon and Nobby? I doubt it. Although I'd accept Granny Weatherwax and Nanny Ogg as an alternate. (Discworld series, Terry Pratchett, etc.)
Question Six:
What'd I Miss:
A book or series you were late to reading.
There are actually quite of few ways of answering this, and quite a few I could pick from each one, but I'm going with one that feels pretty significant in pretty much all the ways.
I read To Kill A Mockingbird by Harper Lee for the first time a couple years ago, in my mid-twenties. I did see a play of it as a kid, but I was really young and didn't know the story so I didn't pay much attention to it. I figure that doesn't really count. When I read it recently, it certainly felt like the first time hearing the story. Plus, I finally get what everyone was talking about now!
Okay, that's the end of the list, and also the end of my brain power for the day. Seriously, I've been working on this post for almost the entire day, and that's not even counting the weeks I spend tweaking the original list I wrote on paper. And I could keep tweaking at this, but then it'd never get published, sooo…..
Feel free to tag yourself and credit me if you want to join the fun since I'm not actually going to be tagging anyone myself! Also, go listen to Hamilton if you haven't yet. Seriously.
Love,
GeGi.